Board of Director: H. Tina Kim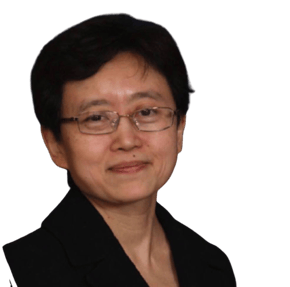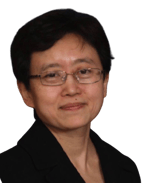 Tina Kim was appointed the Deputy Comptroller for State Government Accountability for the Office of the New York State Comptroller in January of 2014. Prior to her appointment, Kim served as Deputy Comptroller for Audit for the New York City Comptroller's office. In her new position, she is responsible for overseeing the division that conducts audits of state agencies and public authorities.
Earlier in her career, Kim served as director of the New York State Department of Transportation's Audit and Civil Rights Division as well as the leader of the New York State Economic Recovery and Reinvestment Cabinet's Internal Control and Fraud Prevention Working Group. Prior to joining the Department of Transportation, she was the Deputy Inspector General for Audit with the Office of the State Inspector General. Recipient of 2018 David M. Walker Excellence in Government Performance and Accountability Award. Previously Ms. Kim served as Deputy Comptroller for Audit for the New York City Comptroller's office.
Kim serves as the chair of the Institute of Internal Auditor's IT Guidance Committee and is a member of the American Institute of Certified Public Accountants' (AICPA) Government Organization Audit Committee Task Force. She also chairs the AICPA's Government Performance and Accountability Committee.
Kim has a master's degree in accounting and Information Technology and a bachelor's degree in economics. She is the co-author of the Audit Committee Toolkit: Government Organizations, as well as numerous articles and other publications on auditing and fraud-related topics.
Deputy Comptroller for State Government Accountability for the Office of the New York State Comptroller
Board of Director: Kitty Kay Chan, Ph.D.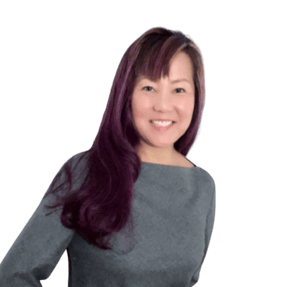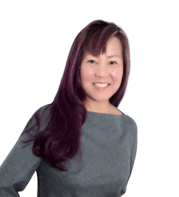 Academic Director at Columbia University in the City of New York, Professor in Practice of
Applied Analytics.
Academic Director at Columbia University, Professor in Practice of Applied Analytics. Advisory Board Member at National Technical Information Service (NTIS) FACA Advisory Board, Board of Director at Spring Bank. Dr. Kitty Kay Chan specializes in data analyses for practical application in regulatory oversight, law enforcement, performance and damage valuation, strategic development, and policy assessment. Dr. Chan has previously served as the Chief Data Analytics Officer at New York State. Before that, Dr. Chan served as the Chief Economist at the New York State Department of Financial Services, which supervises and regulates thousands of banks, insurance companies, public pensions, and other financial institutions. She oversaw quantitative analysis and provided expert advice and evaluation including risk assessment, pricing, regulation design, emerging economic and industry trends, and data management.
Dr. Chan also served as the Chief Economist and Director of Audit and Examination for the New York State Joint Commission on Public Ethics, and as a Deputy Inspector General for the New York State Inspector General's Office. Dr. Chan has published in academic journals, books, and technical reports, and has served as an expert in litigations, investigations, regulatory filings, professional trainings and global initiatives.
Kitty advises domestic and international organizations on data analytics, management, and governance issues, including algorithm bias, governance of artificial intelligence (AI), anomaly detection, security and privacy, and digital traceability systems. She has experience with a wide range of industries, including agriculture, computers, electric utilities, entertainment, financial services, health care, internet, telecommunications, transportation, public integrity and safety, and real estate.
She has taught and been a Research Fellow at New York University and was a National Science Foundation Fellow. Previously, as the Director of Economics for the New York State Office of the Attorney General and in her positions at the US Federal Communication Commission, the US Department of Agriculture, and a private economic consulting firm, she applied quantitative techniques to a range of legal, regulatory, and policy issues, including mergers, bid rigging, market timing, utility rate filings, economic development, and international trade and investment. Dr. Chan will be providing oversight and mentorship to ensure internal milestones are met and overall, the project is running smoothly.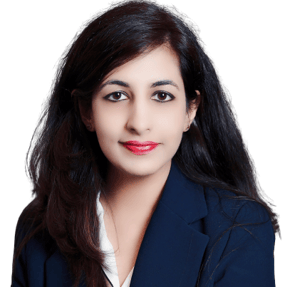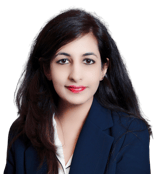 Digital Technology Innovator,
President at The BoomerEm
Ms. Nagpal is a Digital Technology Innovator and a Social Entreprenuer. A highly creative self-starter with a proven ability to connect the dots between the technical specifications and the organization's vision and the ultimate experience of the end-user.
Lavina is a qualified Computer Science Engineer and is a Master of Science in Applied Analytics graduate from Columbia University. She received the "40 under 40 Innovators" title from Analytics Insight in 2022. Prior to this, she was working at the United Nations Headquarters in New York at the Office of the Under-Secretary-General. She is currently serving as the President of The BoomerEm.
Ms.Nagpal is passionate about creating and implementing innovative solutions to complex problems. A critical thinker who thrives in a fast-paced competitive environment with multiple priorities and deadlines. Her areas of expertise include data analysis, interpretation, programming, research, data visualization, communication, critical thinking, and problem-solving.
She has published and presented her research at numerous international and national IEEE conferences. She is a member of several associations that focus on empowering Women in Technology, Business, and using Data Analytics for Social Good. Lavina has contributed to several charities and non-profits globally.
Ms.Nagpal is one of the Youngest Panelists at Columbia University. She has received several mementos and recognition for her unique work of making "Digital Technology Accessible for all Ages and Abilities". A dynamic leader and change-maker, she is committed to turn our organization's vision and mission into a reality.
CONNECT - LEARN - EXPLORE
Attend exciting events, make new friends, and unlock infinite possibilities by becoming a member of our global community.